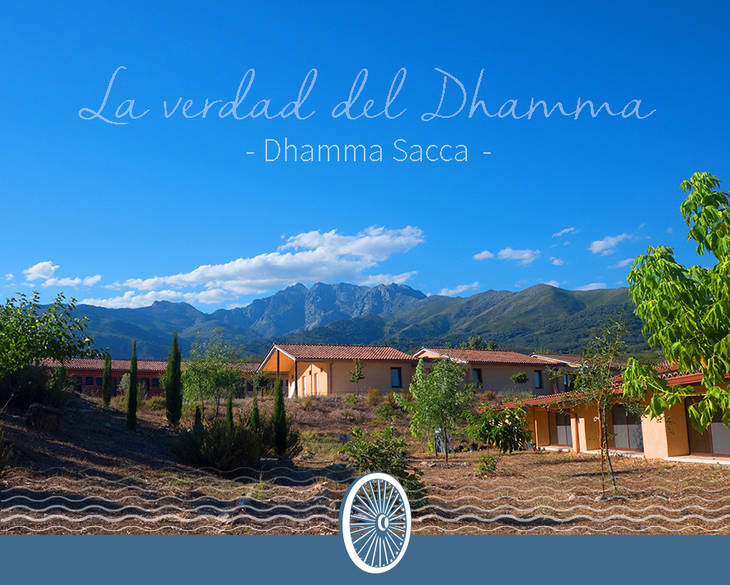 Dhamma Sacca
In May 2015 the Spanish Vipassana Trust started the construction of a new meditation center. The completion of the first phase of construction and the beginning of courses are scheduled for August 2016.
The search for a suitable site in the center of the Iberian peninsula and not far from Madrid began in 2009. In 2012, members of the search committee found the ideal place: a property about 2 hours from Madrid, in the town of Candeleda in the province of Ávila, with 10 hectares of rural land, protected from the north wind by the Sierra de Gredos mountains, and with stunning views of Pico Almanzor (2,592 m).
Dhamma Sacca means the Truth of Dhamma. The center will have a capacity for 120 students and 30 servers. The proximity to Portugal makes it possible to share courses with the neighbouring country.
The construction of the center meets all environmental requirements from the Junta the Castilla and Leon, the Confederación Hidrográfica del Tajo and the city of Candeleda.
The land has been replanted with the oaks, ash and cork trees native to the area.